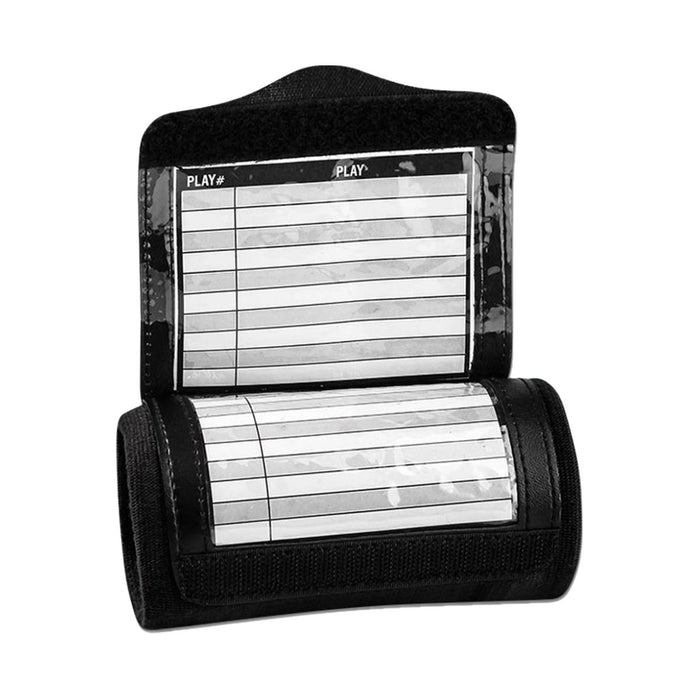 Champro Youth Medium Wristband Wrist Coach Playbook with Three Playcard Windows
Brand: Champro
Type: Youth Wristband Playbook with Three Playcard Windows
SKU: 500136
UPC: 752044815859, 752044815880, 752044815866
List Quantity: 35
About: Keep your players in the know, and your opponent's guessing on your plays with the Champro Wristband Playbook. This triple-view wristband allows players to quickly reference both offensive and defensive plays. Cards can be easily swapped in and out of the window openings, while the velcro strap keeps your plays hidden from rivals.

Quick and easy reference to team plays
Velcro strap keeps them hidden from opponents
Youth - 5" L - 3.75" W