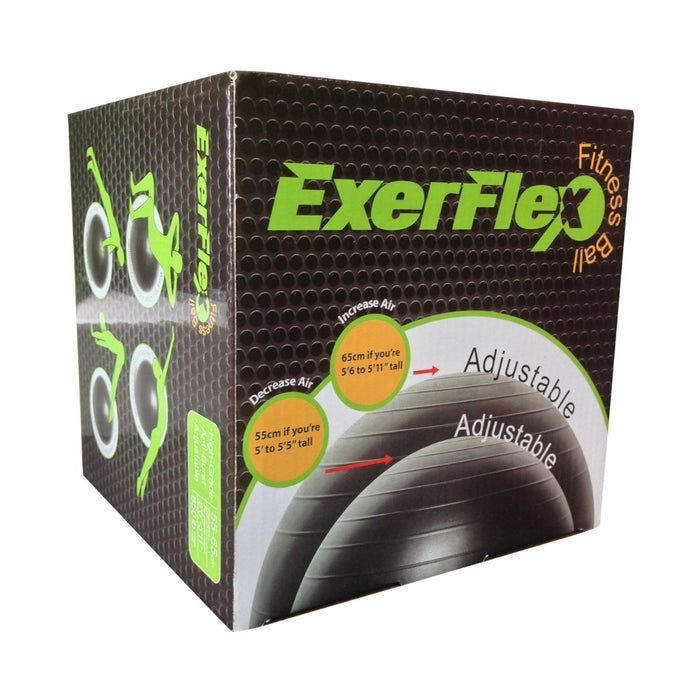 Pure Body Logix Everflex Fitness Ball
Brand: Pure Body Logix
Type: Everflex Fitness Ball
SKU: 8900
UPC: 726630598143
List Quantity: 81
About: The Exerflex Ball is a challenging and fun way to help you develop balance and coordination and build strength. As opposed to traditional flat exercise methods, the round shape of the ExerFlex ball helps to train the main muscle groups, along with the smaller muscles used for stabilizing. And the simplicity of the ball also makes it an ideal fitness tool for any age or fitness level. You can also use the ExerFlex for yoga and take your yoga session to a whole new level. High-Grade, Anti-Burst and Fully adjustable, from 55cm to 65cm.