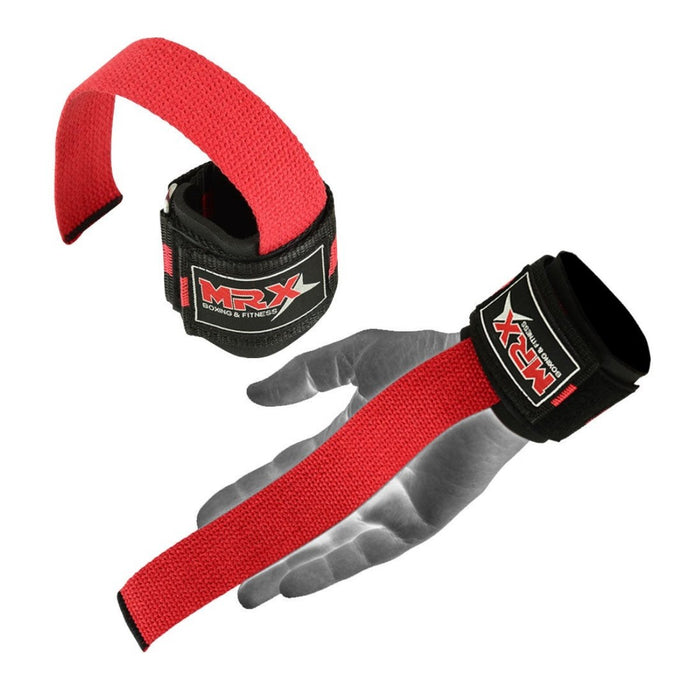 MRX Padded Weightlifting Bar Straps with Heavy Duty Red Nylon Support Wraps
Brand:
MRX
Type:
 Padded Weightlifting Bar Straps with Heavy Duty Red Nylon Support Wraps
SKU:
500115
UPC: 
B074KCTJ2G
List Quantity:
 36
About: 
With the wrist wrap wrist supports from MRX. Discover your raw power while maintaining safety and control when you hit the gym. These lifting straps provide excellent protection for your wrists when attempting to tackle heavy weighted lifts, such as the deadlift, squat and other powerlifting exercises. Long fastener wrist support strap. So you can find that perfect grip. Tested for superior strength and unparalleled endurance, these straps are an excellent value for your money, lasting against years of heavy abuse to help you develop your amazing physique. Comes in 6 Different Colors: BLACK/RED, BLACK/BLUE, BLACK/GREEN, BLACK, RED, BLUE. These wrist straps comes in different sizes to match your style. Stay in control, and protect yourself from injury.
Key Features: 
Quality Materials: Made of heavy cotton neoprene padded. These straps provide extra comfort when the weight gets heavy.
Get Stronger: Find the strength needed to lift the big weights with Wrist Wrap Supports from MRX. Perfect for Weight lifting, Fitness Training and Gym Workout.
Safety First: These supports provide safety and stability to your wrists, allowing you to lift heavy weight without fear of injury.
Good for Multiple Exercises: A power lifters dream, these wrist straps are great for all sorts of exercises, such as deadlift, squats and more.
Value for your Money: Long fastener wrist support strap, these straps are tested for superior strength and durability for any fitness need. Fast Delivery & Money Back Guarantee.