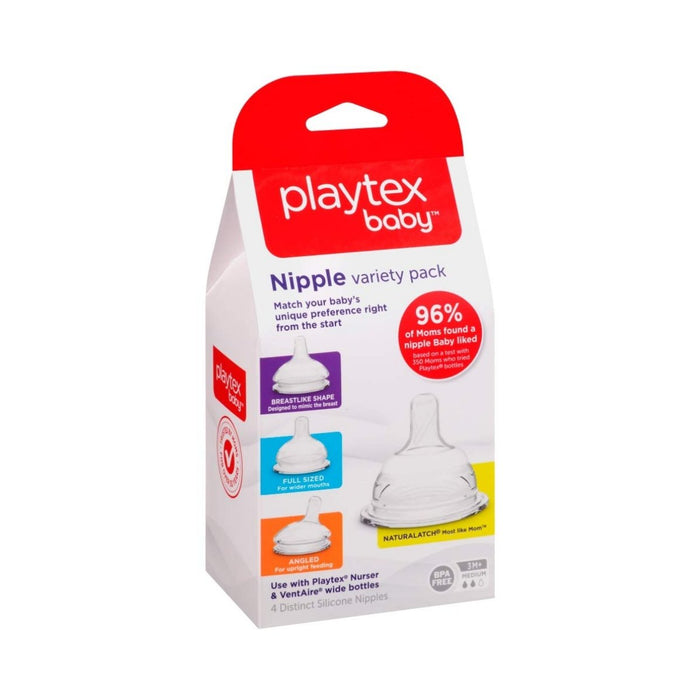 Playtex Nipple Variety 4-Pack
Brand: Playtex
Type: Nipple Variety 4-Pack
SKU: 200100
UPC: 078300041191
List Quantity: 432
About: Only Playtex allows you to skip trial and error with our new nipples and bottles. Babies are unique, each with their own set of likes and dislikes. That's why the Playtex Variety Pack contains four nipples in a range of shapes, sizes and textures to fit your baby's feeding style. Each nipple is designed to work with Playtex Ventaire or Nurser with Drop-Ins Liners, so you can choose the bottle that works for you. Giving babies the perfect combination, no matter what they prefer.