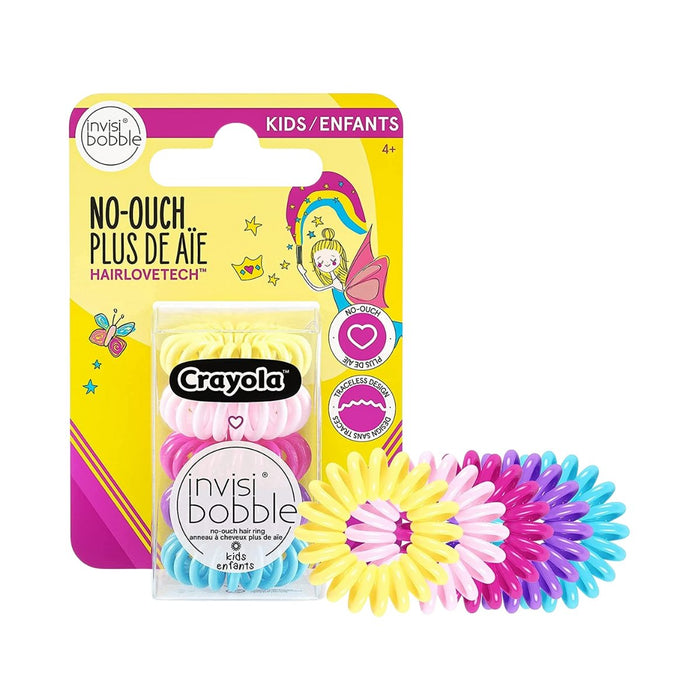 Scunci Invisibobble Kids Spiral Hair Ring 5-Pack
Brand: Scunci
Type: Invisibobble Kids Spiral Hair Ring
SKU: 300131
UPC: NA
List Quantity: 5,000
About: Gentle & Soft Hair Ties: Say goodbye to annoying knots and hair pain with the invisibobble Kids Spiral Hair Ring. 5 pack. Ages 4 & up. Easy Wear Hair Accessories: These bright hair ties for girls and boys provide a secure hold, great wearing comfort, and can be easily removed. They won't snag hair and are waterproof. Hair Tools Without a Trace: Thanks to its traceless spiral design, the ring won't leave marks on the hair after it's removed. Strong & Comfortable Grip: Featuring HAIRLOVETECH, these hair ties are proven to cause 31% less damage, leave 68% less marks and 100% less pain than an ordinary elastic hair tie. Colorful Hair Ties: Unleash your creativity! Express yourself and your love of color with our bright, fun spirals. Your hairstyle creativity is only limited by your imagination!