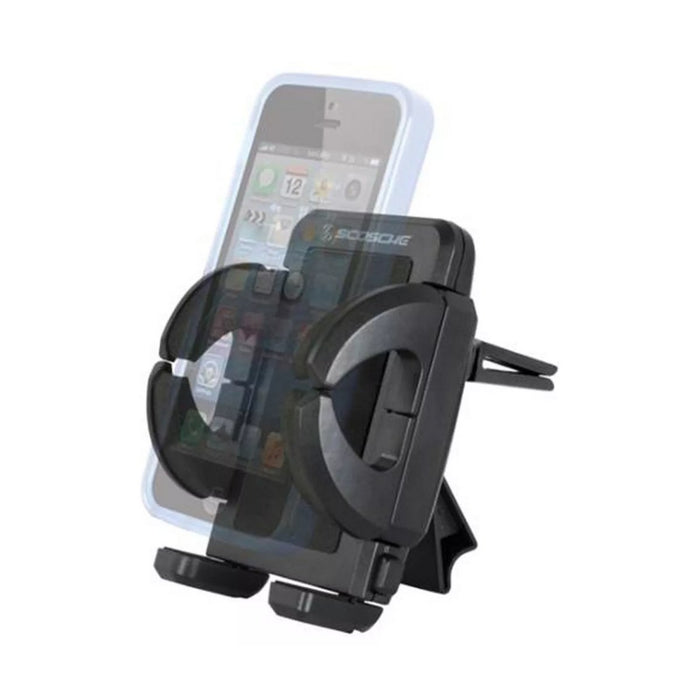 Scosche Dockit Rotating Vent Mount IUH3R for Smartphones
Brand: Scosche
Type: Dockit Rotating Vent Mount for Smartphones
SKU: 1300104
UPC: 033991025288
List Quantity: 1
About: Clamping arms open up to 4" wide for iPhone, iPod, BlackBerry, GPS devices and more for convenient hands free use. Vent clips safely secure your device to air conditioning vents. 360 degree swivel allows for vertical and horizontal viewing angles. Push button release quickly expands the clamping arms. Works with: iPhone 6 & 6+, iPod touch, Android devices, Smartphones, Samsung Galaxy S4, S5, Samsung Galaxy S3, Windows Phones and many more (Expands to 4 inches).