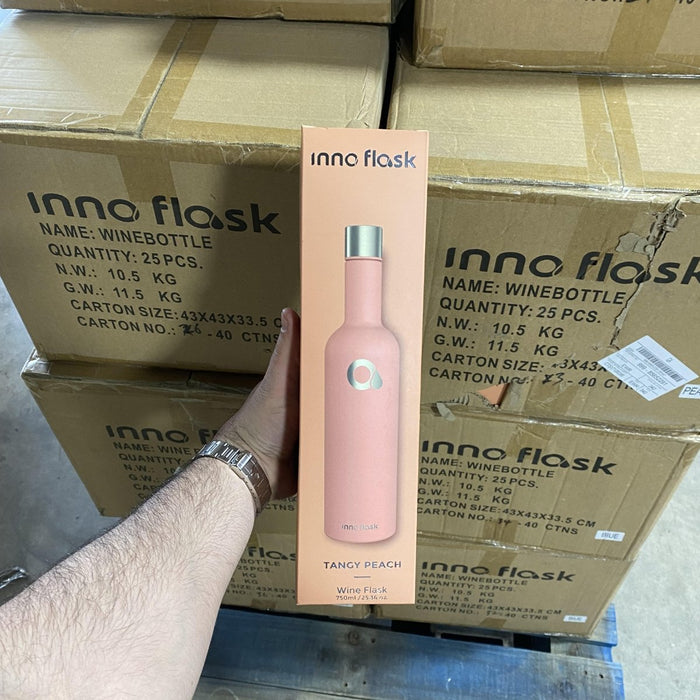 Inno Flask Wine Bottle Flask 25.36 oz.
Brand: Inno Flask
Type: Wine Bottle Flask
SKU: 800100
UPC: NA
List Quantity: 341
About: Have a drink always ready in hand with this insulated wine flask, keeping cool for 24 hours. There is no fear of shattering it into tiny pieces, with its strong, dependable extra-thick 18/8 metal. This stainless-steel material is food grade quality that is both BPA and Toxin free, keeping an unscented, industrial case to your cup of spirits.