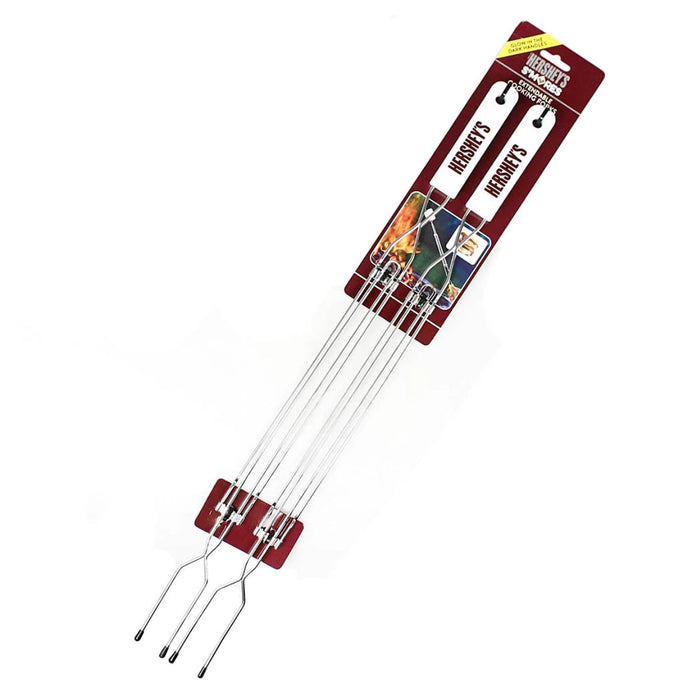 Hershey's Steel 2-Prong S'mores Cooking Forks 2-Pack
Brand: Hershey
Type: Cooking Forks
SKU: 800104
UPC: 076903012051, 076903012099
List Quantity: 350
About: Fork Extends from 21.8 in to 30.6 in (55 cm to 79 cm). For Use Over a Campfire, Grill or Outdoor Fireplace. Safely Roast Marshmallows for S'mores, Cook Hot Dogs, & More.