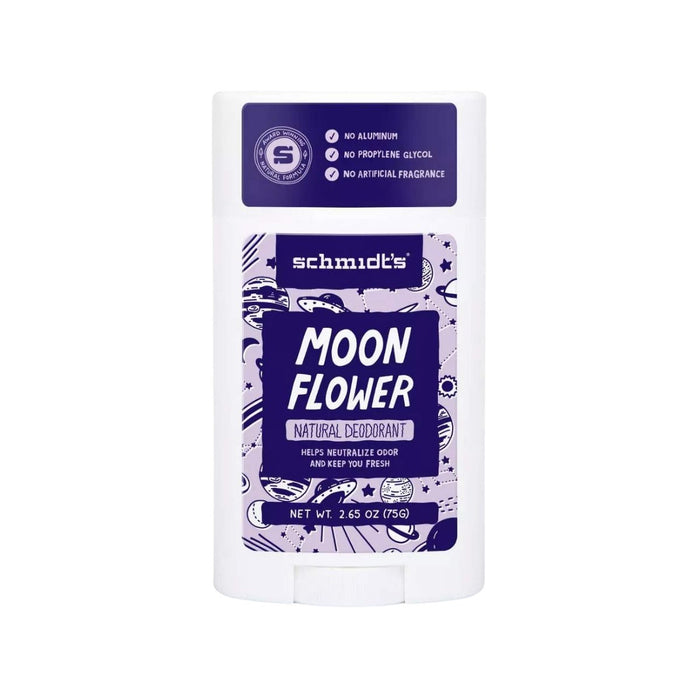 Schmidt's Moon Flower Natural Deodorant Stick 2.65 oz.
Brand: A New Day
Type: Luna High Top Women's Sneakers
SKU: 100113
UPC: 810117030797
List Quantity: 1,992
About: Schmidt's Natural Deodorant Stick Moon Flower: Schmidt's natural deodorant uses innovative ingredients derived from plants and minerals to help effectively neutralize odor and keep you fresh. We heard that natural deodorants never work, so we made one that does. Schmidt's deodorants are free of aluminum salts, propylene glycol, parabens, phthalates, and contain no artificial fragrances or coloring. Schmidt's deodorants are made with plant-based oils and butters like coconut oil, jojoba seed oil, and shea butter, as well as vitamin E so you can smell good and feel good. Benefits: Moon Flower gender neutral signature deodorant for all ages is a sweet and woody scent with notes of jasmine and palo santo, keeping you smelling fresh and feeling great. Our Moon Flower deodorant formula uses baking soda and is enriched with magnesium to help neutralize odor for natural and refreshing protection The non-greasy and non-sticky feel allows the deodorant to be easily absorbed.