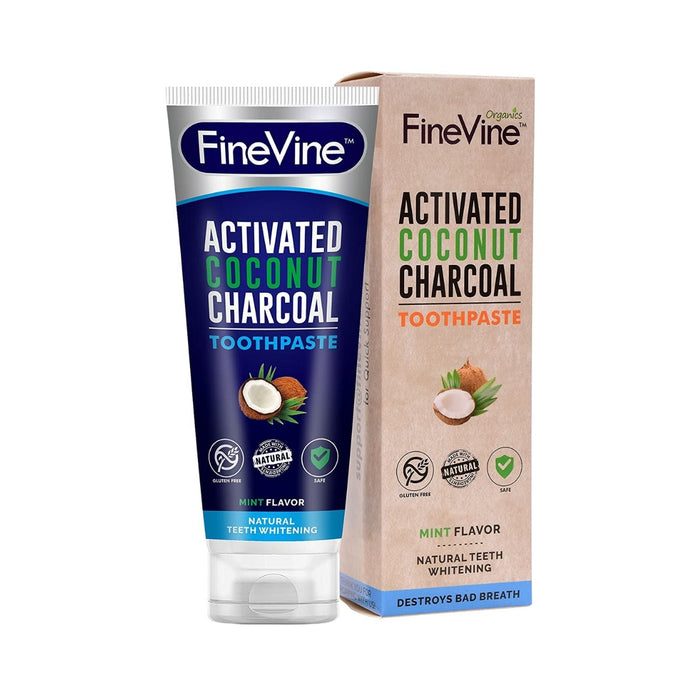 FineVine Flavored Charcoal Tooth Whitening Toothpaste 4 oz.
Brand: FineVine
Type: Toothpaste
SKU: 1000105
UPC: 602401563889, 850250008215
List Quantity: 800
About: Whiten your teeth naturally by choosing high-quality FineVine charcoal toothpaste that contains organic activated coconut charcoal, xylitol and peppermint oil. Now you can finally start smiling confidently again and effectively remove harmful bacteria, coffee, wine, cigarettes or tea from your sensitive teeth.