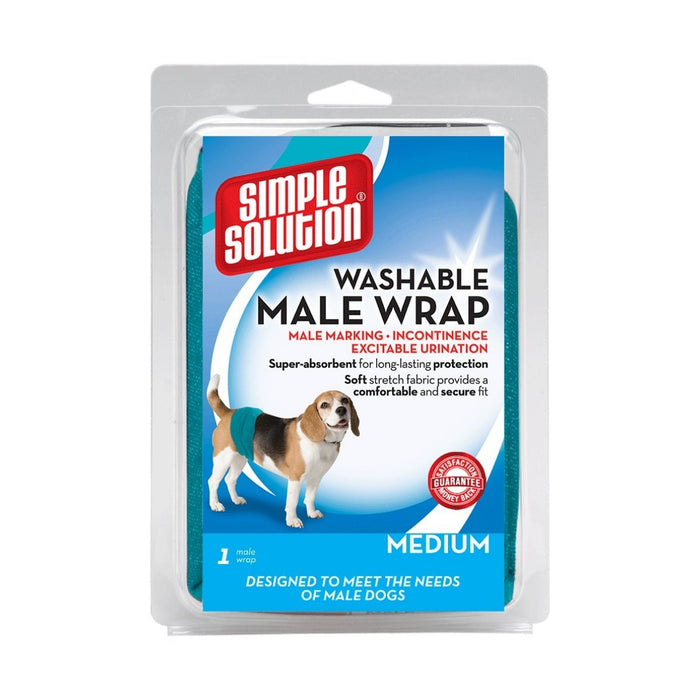 Simple Solution Washable Male Medium Wrap
Brand: Simple Solutions
Type: Washable Male Medium Wrap
SKU: 1200161
UPC: NA
List Quantity: 2
About: Simple Solution Large Washable Male Dog Wrap provides super-absorbent, long-lasting protection and was designed for male dogs. Our Small washable male dog diapers are made from lightweight microfiber fabric and have adjustable strips to provide a comfortable and secure fit. Perfect for male dogs with urinary incontinence, excitable urination, and male marking issues. And, for added protection, use Simple Solution Disposable Diaper Liners.