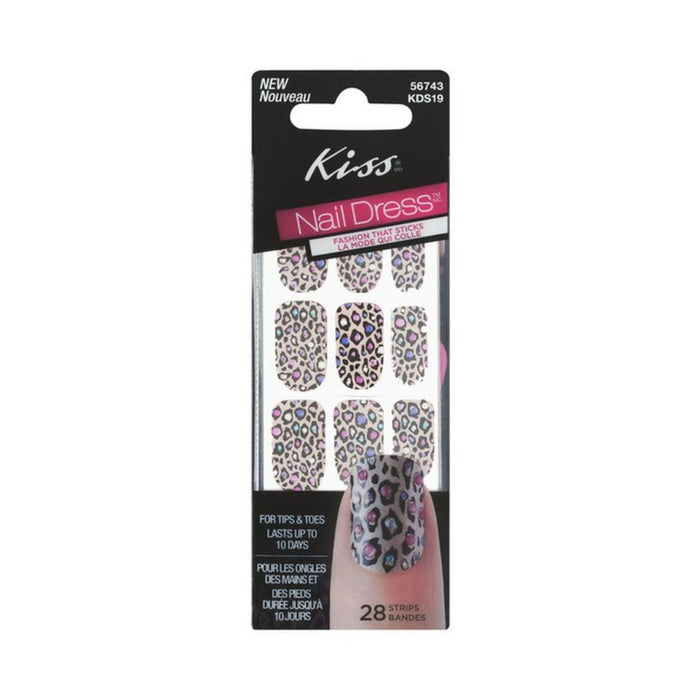 Kiss Nail Dress for Tips and Toes Strips Pattern Print KDS19
Brand: Kiss
Type: Tips & Toes Strips
SKU: 100123
UPC: 40731509567432
List Quantity: 72
About: Kiss® Nail Dress™ For Tips & Toes. New. Fashion that sticks. Lasts up to 10 days. 28 strips.
Directions: Prep Your Nail: Clean nails with alcohol or polish remover. File and smooth nails. How to Apply: 1. Select size that fits your nail. 2. Apply near, not on cuticle & smooth away from center. 3. Fold down over edge & file excess. For Nails: Use rounded side of strip at cuticle. For Toes: Use square side of strip at cuticle. To remove peel off slowly.