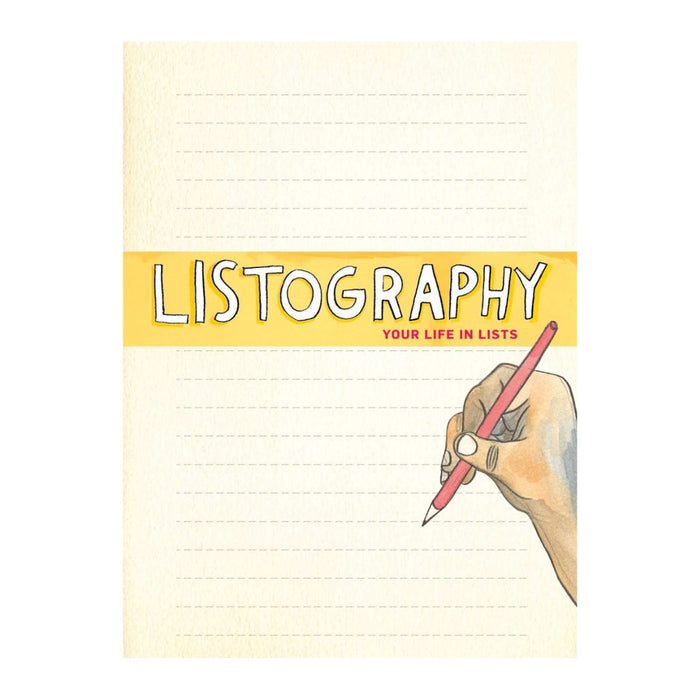 Listography Journal: Your Life in Lists Paperback Book
Brand: Listography Journal
Type: Your Life in Lists Paperback Book
Publisher: Chronical Books
SKU: 1100122
UPC: 9781797209791
List Quantity: 3
About: It's not journaling! It's listing! With over a million copies sold, list makers love the Listography journals! This fun and imaginative guided journal is the ultimate tool for creating a unique autobiography entirely in list form. Some lists include: greatest accomplishments, memorable co-workers, places you've lived, guilty pleasures, and greatest acts of kindness. Each list is accompanied by quirky illustrations. Check out the entire Listography Series, Date Night In, The Listography Boardgame, and more below!