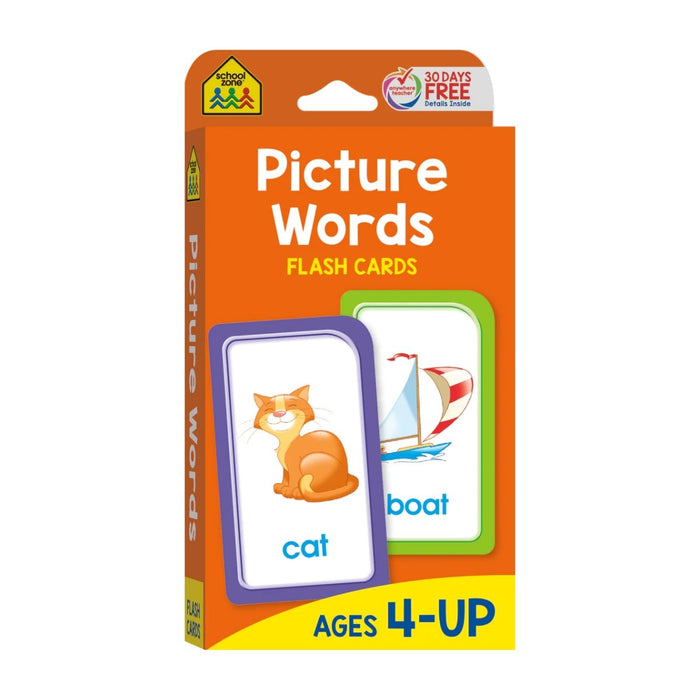 School Zone Picture Words Ages 4 and Up Flash Cards
Brand: School Zone
Type: Picture Words Ages 4 and Up Flash Cards
SKU: 1100119
UPC: 076645040244
List Quantity: 12
About: One picture. One word. One meaning. Use these cute and colorful cards to teach your child the basic words, like "hat," "horse," and "house." Picture Words Flash Cards can help your child learn words by associating each word with its object or animal for better learning. Our Picture Words Flash Cards also help teach preschoolers and kindergarteners about context clues. The journey of a thousand words begins with one picture!

53 Picture Word cards
Game Card and Reference Card for extra help
Parent Card with additional game ideas
Everyday, easy-to-read words written in bold, block-style
Simple, bright illustrations
Thick, glossy cardstock
Rounded corners for easy sorting
Helpful tips and instructions for parents
A perfect travel companion!