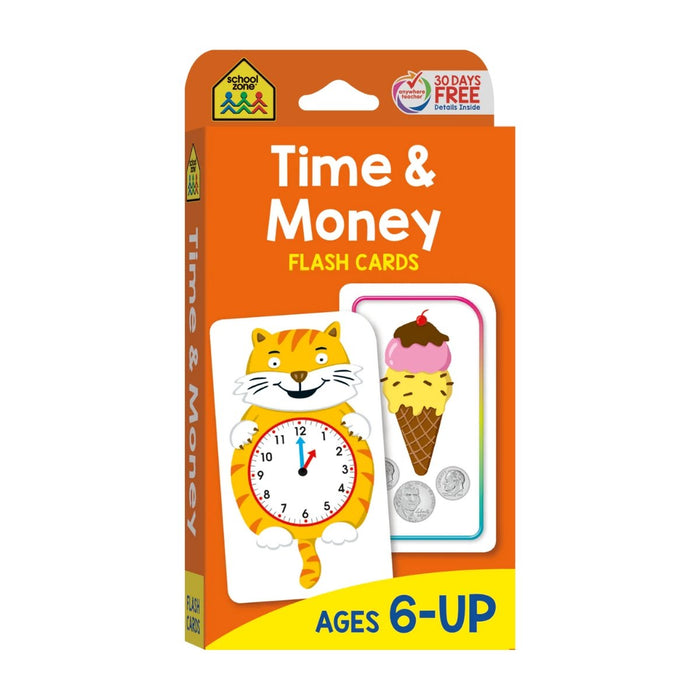 School Zone Time & Money Ages 6 and Up Flash Cards
Brand: School Zone
Type: Time & Money Ages 6 and Up Flash Cards
SKU: 1100117
UPC: 076645040169
List Quantity: 9
About: Kids will be wowing family members with their ability to tell time and count coins after using these flash cards. With Time & Money Flash Cards they will learn to read multiple variations of digital and analog clocks, understand money value, and add coin combinations. There are some cards where kids can even use real coins to create a more complex and hands-on understanding of how money can buy your kids' favorite things, like an ice cream cone or popcorn.

25 Time Cards
30 Money Cards
1 Parent Card with more activity ideas
Colorful art and fun activities
Easy-to-read numbers and words
Examples of money words, numbers, symbols, and pictures
Thick, glossy cardstock
Rounded corners for easy sorting
Perfect for on-the-go learning!