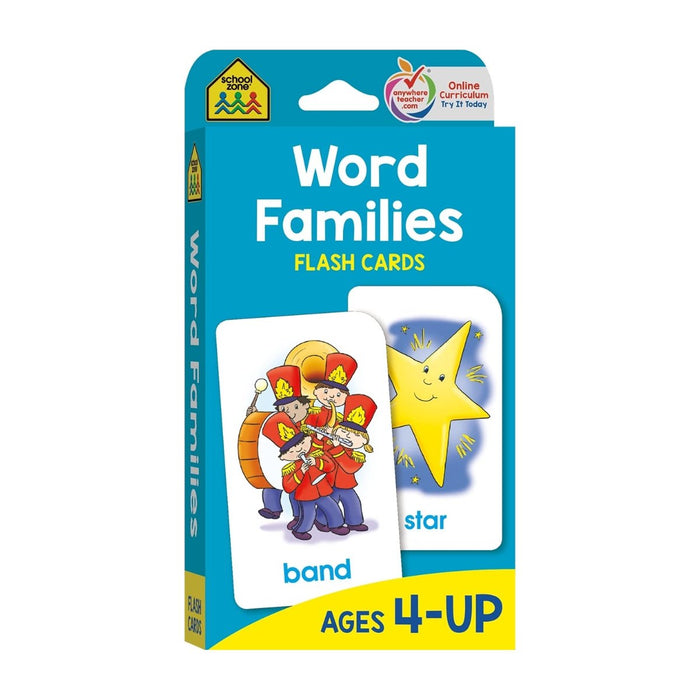 School Zone Word Families Ages 4 and Up Flash Cards
Brand: School Zone
Type: Word Families Ages 4 and Up Flash Cards
SKU: 1100118
UPC: 076645040152
List Quantity: 12
About: Cat, hat, sat, fat, rat! How many words can your child make with the same ending sound? Hey, they all rhyme! These fun flash cards feature 54 word cards grouped by sound. Your preschool, kindergarten, or first or second grade student will love identifying the colorful pictures with the words, then finding new words with the same sound. Answer choices are on the back of each card.

54 Word Cards made of thick, glossy cardstock
1 Parent Card with game ideas
Word endings, blends, and combination sounds index card
Colorful flash card illustrations
Easy-to-read, bold, block-style letters
Rounded corners for easy sorting
Lots of learning for a low price!