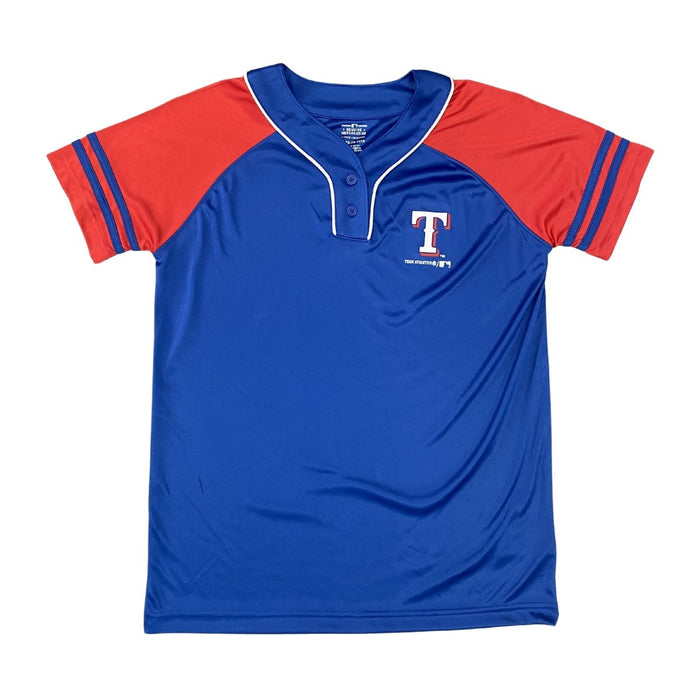 MLB Texas Rangers Baseball Girl's Royal and Red T-Shirt
Brand: Team Athletics
Type: MLB Texas Rangers Baseball Girls Yoral and Red T-Shirt
SKU: 300240
UPC: NA
List Quantity: 3
About: Your kiddo isn't shy when it comes to their love for the Texas Rangers. Help them showcase their fandom with this Primary Team Logo T-shirt. A giant team emblem stretches across the front of this tee for a bold look that will belie their small stature. Whether cheering with you in the stands or heading off to preschool, there will be no mistaking their Texas Rangers pride.