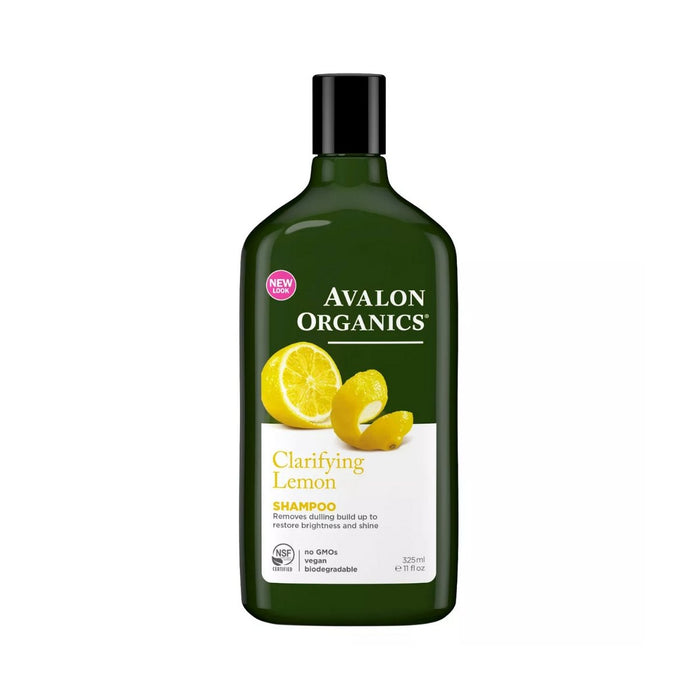 Avalon Organics Clarifying Lemon Shampoo 11 oz.
Brand: Avalon Organics
Type: Clarifying Lemon Shampoo
SKU: 100128
UPC: 654749351055
List Quantity: 18
About: Restore natural highlights and shine to dull, lackluster hair with Avalon Organics Clarifying Lemon Shampoo. Made with plant-sourced botanicals and essential oils, this certified organic formula gently cleanses and revitalizes hair while removing excess oils and dulling build up. A carefully balanced blend of lemon essential oil, quinoa protein, aloe and vitamin E work in harmony to gently condition and seal the hair cuticle, leaving it looking smooth and bright. This EWG VERIFIED shampoo is made with non-GMO ingredients and no parabens, harsh preservatives, synthetic colors or fragrances, phthalates or sulfates. It is also vegan and not tested on animals. Includes one 11 oz. bottle of Avalon Organics Clarifying Lemon Shampoo. Curated from nature's pure resources, Avalon Organics NSF organic certified skin care, hair care and bath & body products are deep-rooted in a profound respect for the earth. Combining modern science with the botanical world, we constantly strive to perfect each formula, evolve expertise and deliver innovation. Searching out the beautifying benefits hidden within each plant, Avalon Organics thoughtfully develops formulas to not only nourish the body, but also nourish the mind and the soul.