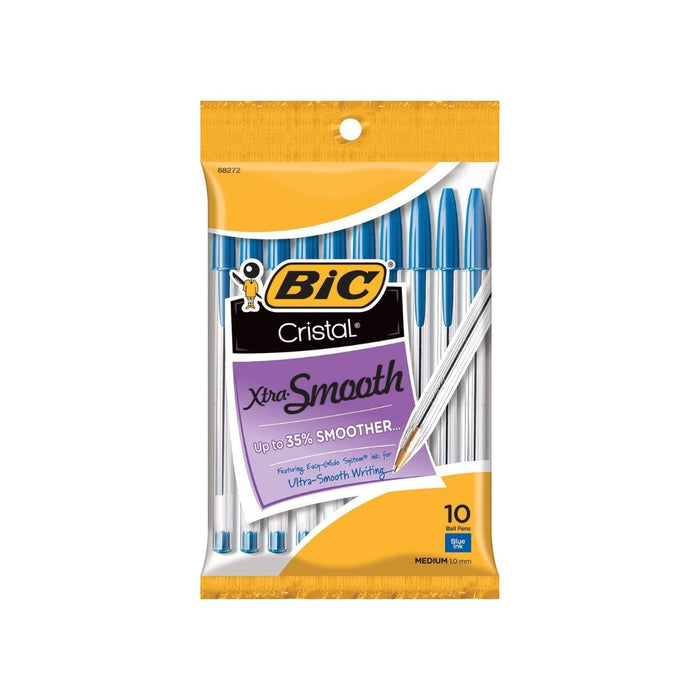 BIC Blue Cristal Xtra Smooth Ballpoint Pen 10-Pack
Brand: BIC
Type: Blue Cristal Xtra Smooth Ballpoint 10-Pack
SKU: 900109
UPC: 070330682726
List Quantity: 216
About: The Cristal Xtra Smooth Ball Pen is The Pen America Grew Up With. It has proven reliability, writing up to 35% smoother than BIC's traditional ballpoint ink. It features a roll-proof hexagonal-shaped barrel so it won't roll off surfaces. The clear barrel offers a visible ink supply. 1.0 mm medium point. Blue ink. Non-refillable. Package includes 10 pens.