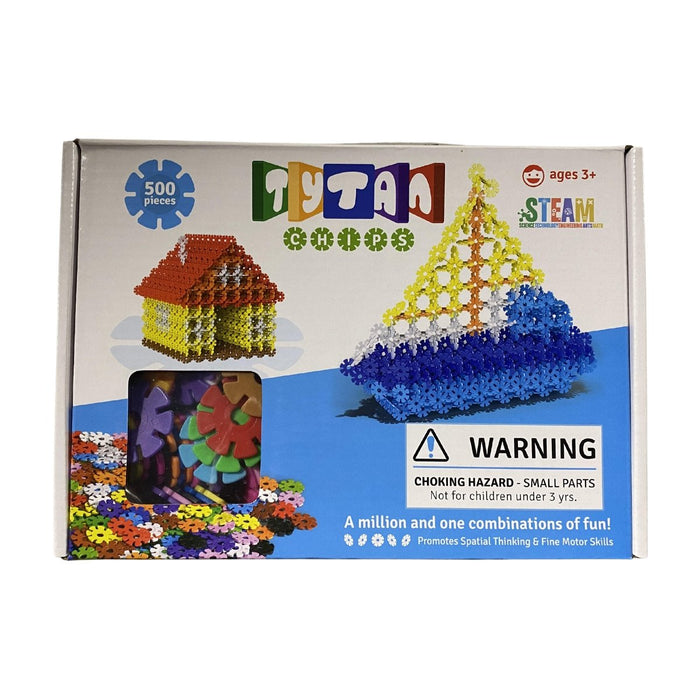 Tytan Products STEAM Learning Chips 500-Piece Set
Brand: Tytan Products
Type: STEAM Learning Chips
SKU: 1100113
UPC: 855639008879
List Quantity: 432
About: The Tytan Chip Set is an excellent alternative to noisy and difficult traditional building blocks. With 500 multicolor chips, children have endless possibilities to build and create. Each chip can easily lock onto another to make flowers, animals, cars, and more. All children need to bring is their imagination. Designed to help kids develop STEM, specifically; science, technology, engineering and mathematics-related skills, Tytan Chips make learning fun.