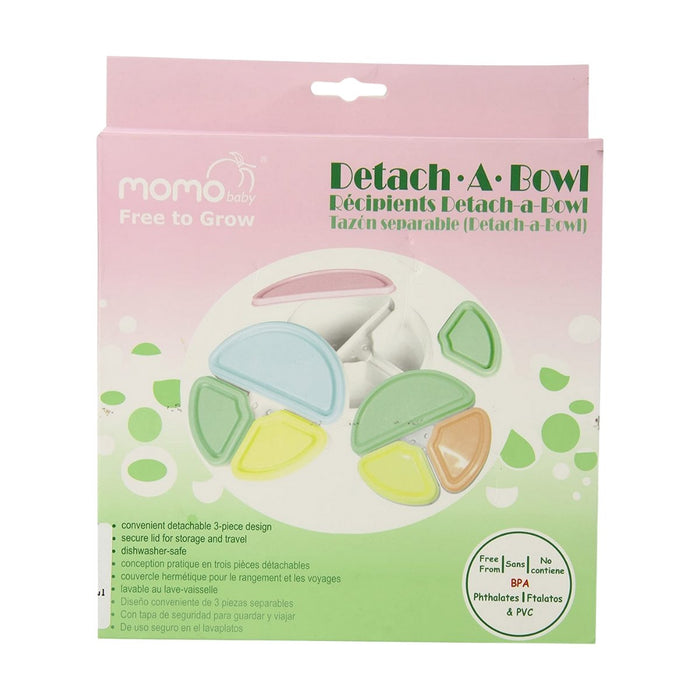 Brand: Momo Baby
Type: Detach-A-Bowl
SKU: 200101, CBS-082D04-GRN, CBS-082D04-BLU, CBS-082D04-PNK
UPC: 840935115161, 840935004618, 840935004601
List Quantity: 863
About: This item is perfect for separating a meal in different containers or taking a snack on the go in one of the smaller Detach-a-Bowls. Secure lids allow for easy storage and security while traveling. Colored lids allow parents to remember the contents of each bowl. Momo Baby bowls are free from bisphenol-A (BPA), phthalates, PVC, and lead.