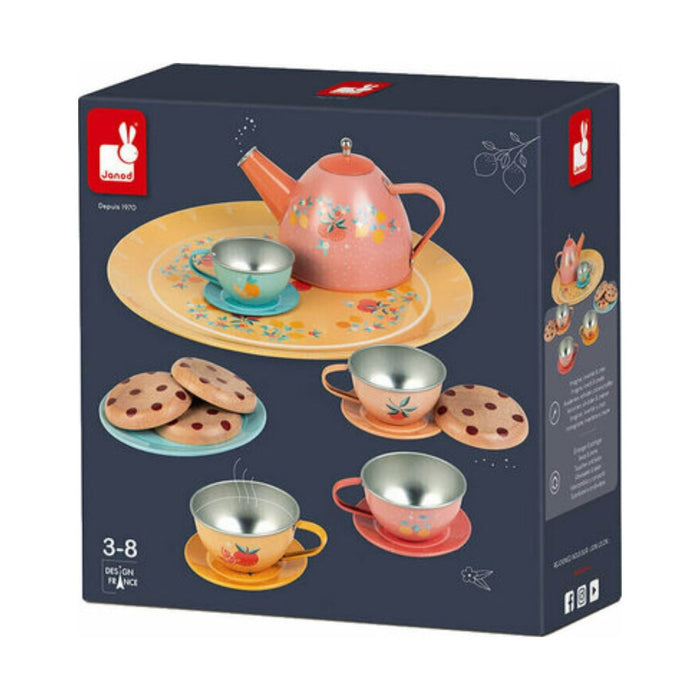 Janod Meta Tea Set Dinnerware
Brand: Janod
Type: Meta Tea Set Dinnerware
SKU: 1100100
UPC: 3700217365964
List Quantity: 18
Product Description: "It's teatime!" This very pretty tea set with its elegant, vintage style is ideal for enjoying a good tea surrounded by friends or cuddly toys. This tea set consists of 15 metal and wooden accessories (1 teapot, 1 tray, 1 plate, 4 cookies, 4 saucers and 4 cups). 8.7x8.7x0.80 inches.