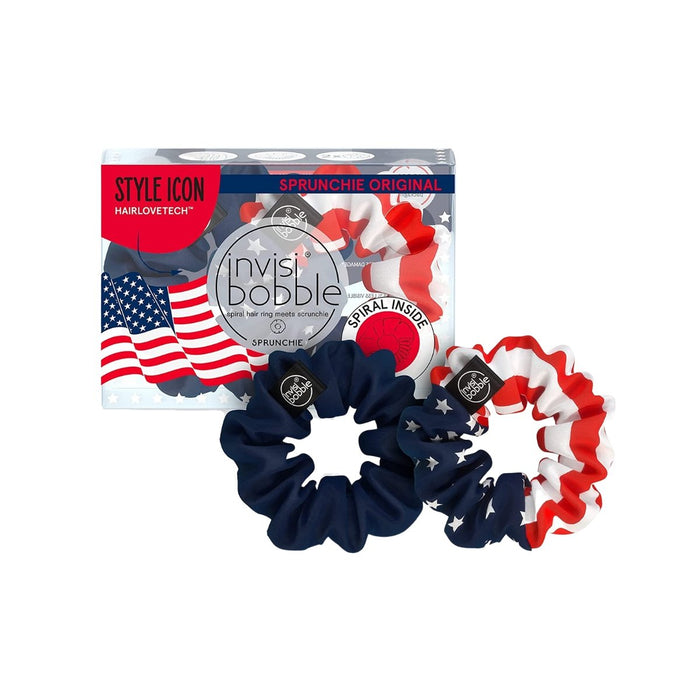 Scunci Invisibobble Sprunchie Spiral Hair Ring 2-Pack
Brand: Scunci
Type: Invisibobble Sprunchie Spiral Hair Ring
SKU: 300130
UPC: NA
List Quantity: 15,000
About: Spiral Hair Ring Meets Scrunchie: Hidden underneath the luxurious fabric, the invisibobble Americana SPRUNCHIE contains a classic, spiral ORIGINAL, providing all the benefits that come with our classic hair ring. 2 Pack. The Traceless Hair Ring: Holding all strands of hair together thanks to its spiral shape, the SPRUNCHIE is easy to remove without compromising on comfort or design. Strong & Comfortable Grip: Featuring HAIRLOVETECH, it is scientifically proven to cause 31% less damage, leave 68% less marks and 100% less pain than an ordinary elastic hair tie. Ultimate Fashion Accessory: Turned into a fashionable bracelet that looks great around your wrist, the invisibobble SPRUNCHIE hair tie is a stylish accessory rounding out every outfit. Too good to be true? No, because invisibobble is simply hair loving.