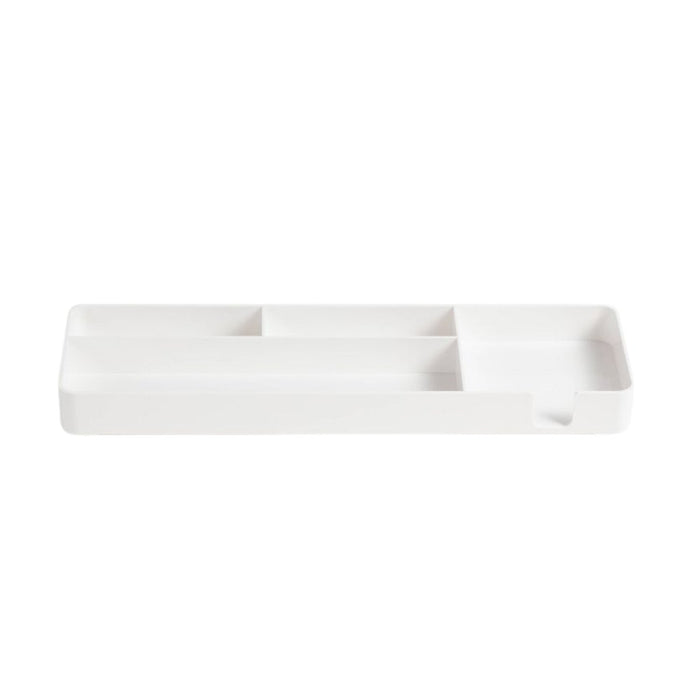 U Brands Large Modern Plastic Catch-All Tray White
Brand: U Brands
Type: Catch-All Tray
SKU: 900104
UPC: 843463154237
List Quantity: 468
About: Keep organized in style with this Modern Plastic Catch-All Tray from U Brands®. The sturdy yet lightweight plastic tray has 4 compartments to function as a pencil tray, paper clips holder, and post-it note tray. Bring a fashionable and functional look to your space, with a sleek design that keeps your desk tidy and organized. Tools and reminders can be neatly stored, all while staying within arm's reach. This product is packaged with FSC® certified paper.