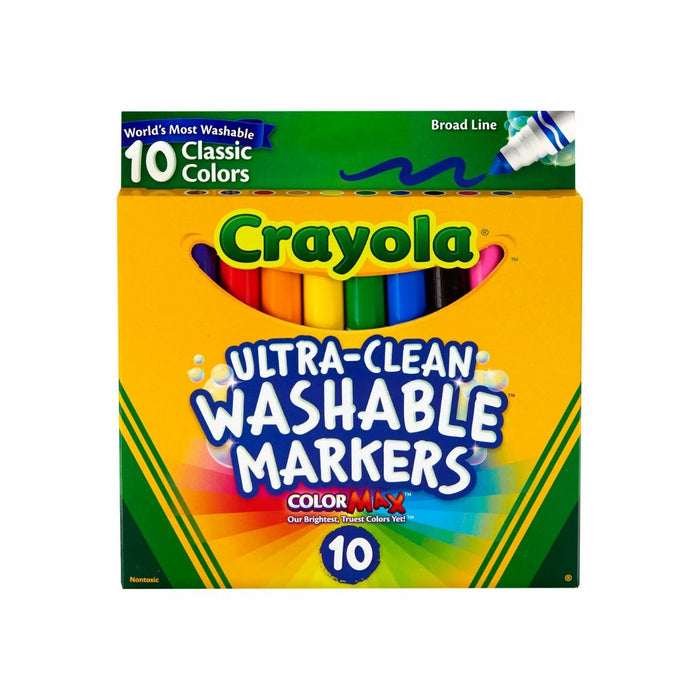 Crayola Washable Broad Line Markers Classic Colors 10-Pack
Brand: Crayola
Type: Washable Broad Line Markets Classic Colors 10-Pack
SKU: 900127
UPC: 071662078515
List Quantity: 6
About: Bring home this set of 10 Ultra Clean Washable Markers in classic colors. Perfect for art projects, crafts, and homework assignments, these broad line markers are essential coloring supplies for school and home. Crayola is dedicated to helping kids of all ages unleash the power of imagination in colorful ways. That's why they developed ColorMax - a variety of innovations to reinvigorate classic Crayola products with the highest quality colors available today. Each of these kids markers washes from skin, most washable clothing, and painted walls, and that's why parents and kids love them. Ideal for ages 3 and up.