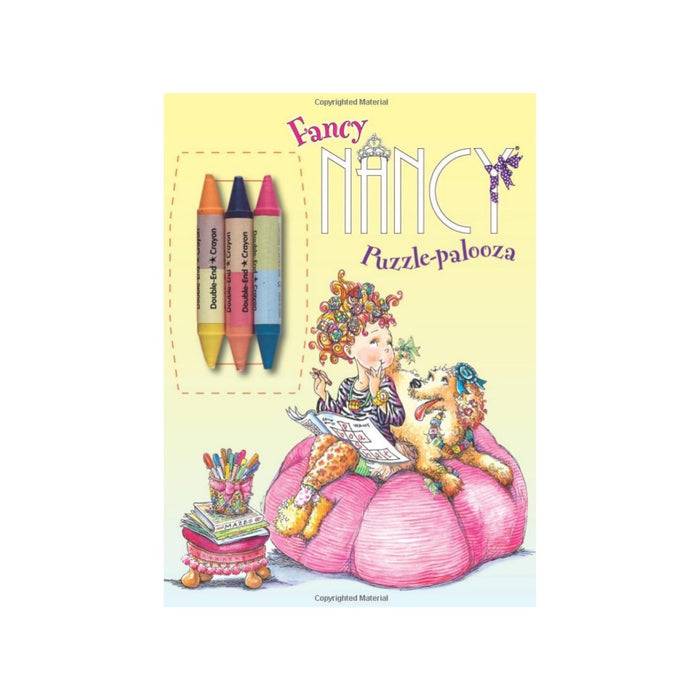 Fancy Nancy Puzzle-Palooza Coloring Book
Brand: Fancy Nancy
Type: Puzzle-Palooza Coloring Book
SKU: 1100115
UPC: 9780061882678
List Quantity: 144
About: No one does fancy quite like Nancy! Packed with brilliant brainteasers and games galore, Fancy Nancy fans will absolutely adore this incredible coloring and activity book! Crack the codes, master the mazes, and add your own special flair to dozens of activities. Includes three double-sided crayons to help Nancy make her world fancy!