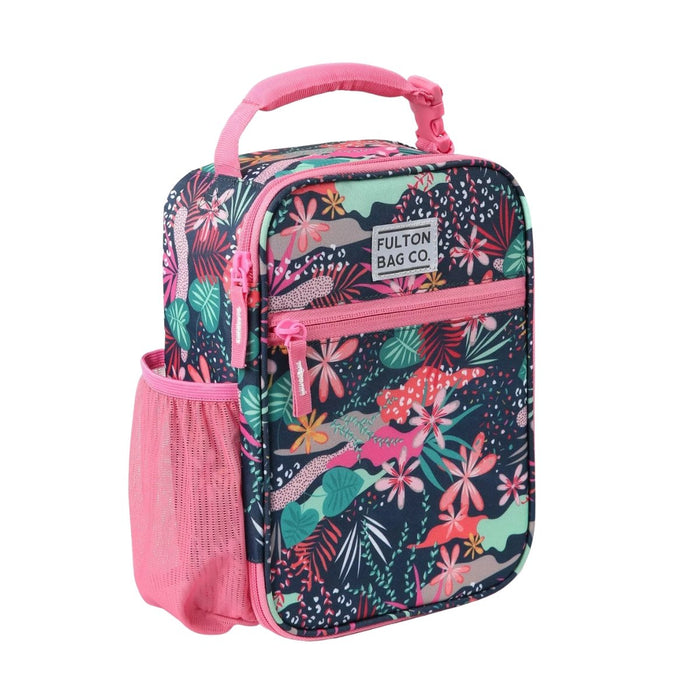 Fulton Bag Co. Upright Lunch Bag Floral Tropics
Brand: Fulton Bag Co.
Type: Upright Lunch Bag Floral Tropics
SKU: 300262
UPC: 628319619920
List Quantity: 1
About: Say goodbye to a squished lunch! The crush resistant Fulton Bag Co. Upright HardBody Lunch Box is sturdy and practical. The interior features a hard liner with an adjustable divider designed to keep soft foods like sandwiches separated from hard items like food containers or drinks. High density thermal insulation keeps your food and drinks cold longer and the Ultra Safe easy clean lining has Microban to protect against bacterial odors and stains. The exterior of the lunch box features a zippered pocket and padded handle. The handle includes a Swing Clip that attaches to backpacks or other bags for hands-free carrying.