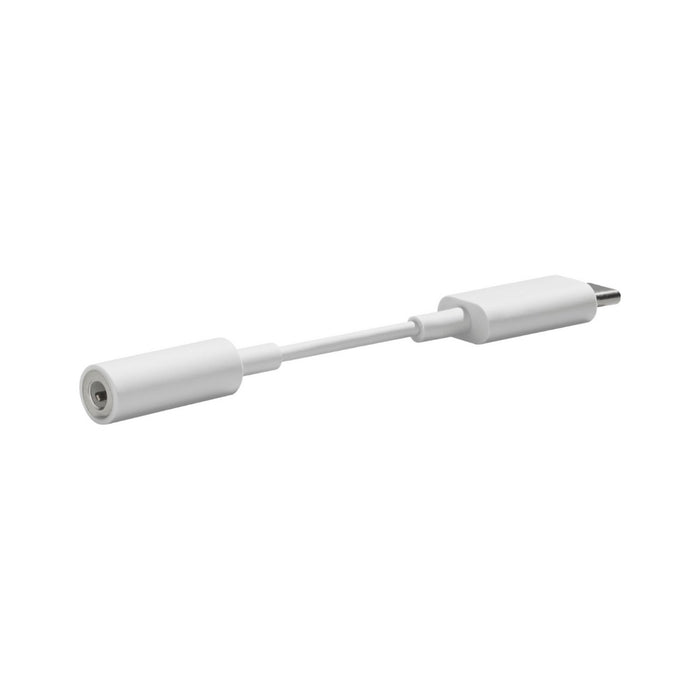 Google Genuine USB-C-to-3.5mm Audio Adapter White [1300103]*
Brand:
Google
Type:
Genuine USB-C to 3.5 mm. Audio Adaptor White
SKU:
1300103
UPC:
842776107077
List Quantity:
1
About: 
Use your favorite headphones again with this handy Google audio adapter. It lets USB-C inputs accept 3.5mm cables for added convenience, and it lets you use older audio devices with your Google Pixel for flexible listening. This Google audio adapter is 3.67 inches long, so it fits easily in your pocket.
Compatible with USB-C devices
For use with your existing smartphone
Slim and compact
The small, compact design makes this adapter easy to transport wherever you go.
USB Type-C to mini-phone 3.5mm adapter
Promotes reliable signal transfer
TPE jacket
Ensures durability