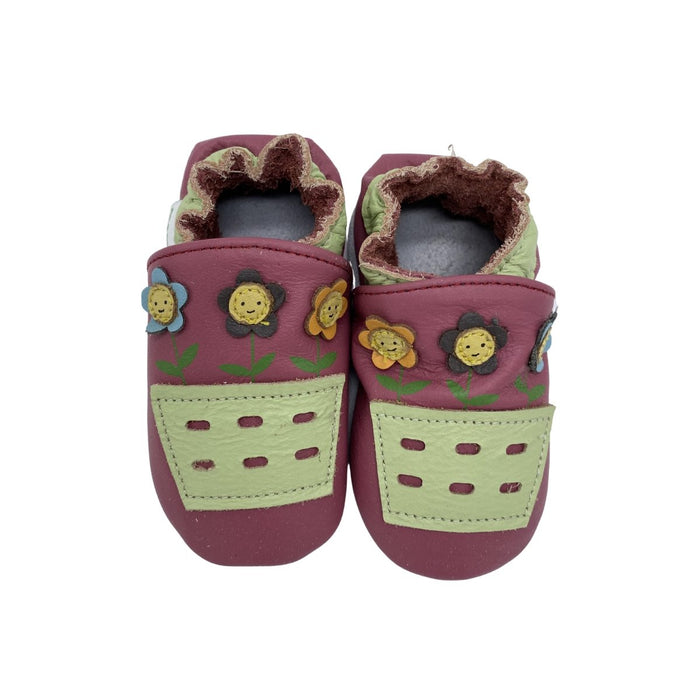 Momo Baby Girls Soft Sole Leather Baby Shoes Pink & Green Flower
Brand: Momo Baby
Type: Girls Soft Sole Leather Baby Shoes Pink and Green Flower
SKU: 300216
UPC: 840935010510
List Quantity: 1
About: Allowing your baby to go barefoot helps the foot to grow normally and to develop its musculature and strength. Momo footwear is carefully handcrafted and designed to provide the protection from rough surfaces and dirty floors, while providing the health benefits of being barefoot. Momo's entire line of footwear has been awarded the American Podiatric Medical Association's prestigious Seal of Acceptance which recognizes products which have been found beneficial and significant value to foot health.

Accepted by the American Podiatric Medical Association (APMA)
Comfort - uppers are made from ventilated, soft premium grade leather. They provide a breathable space that keeps your baby's foot cool and dry
Stays on - elastic ankle ensures that the shoe stays securely on the foot
Won't slip - textured soft suede leather sole prevents any unexpected slip
100% leather