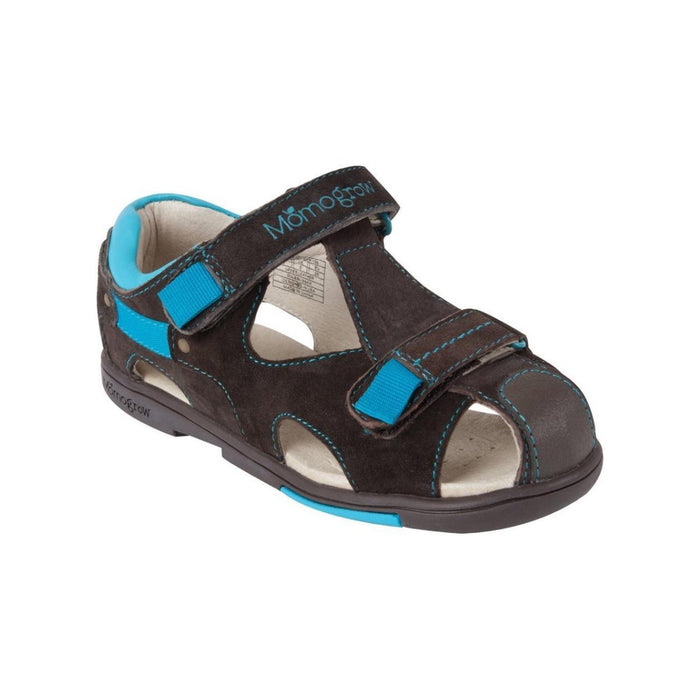 Momo Grow Boys Double-Strap Brown/Blue Sandal
Brand: Momo Grow
Type: Double-Strap Brown/Blue Sandal
SKU: 300141
UPC: 4B7-435601-BRB
List Quantity: 2
About: 
Runs large; order one size down
Rubber soles with deep tread pattern increases slip-resistance
Flexibility of the sole enables a better natural shift of weight from the back to front of the shoe when walking
Closed front design to protect little toes
Upper: 100% leather; Insole: 100% leather; Sole: rubber
Your little ones need to have the proper support as they grow. That is why Momo Grow Sandals are carefully designed to help insure foot safety and development. Momo Grow Leather Sandals with Flexible Rubber Sole combine high quality genuine leather with fashionable styles and excellent durability. Genuine leather lining enhances the breathability of the open style sandal while the closed front protects little toes. Adjustable velcro straps make wearing and removing the sandal easy, even for little hands. Our uniquely designed sole increases stability for running and playing.