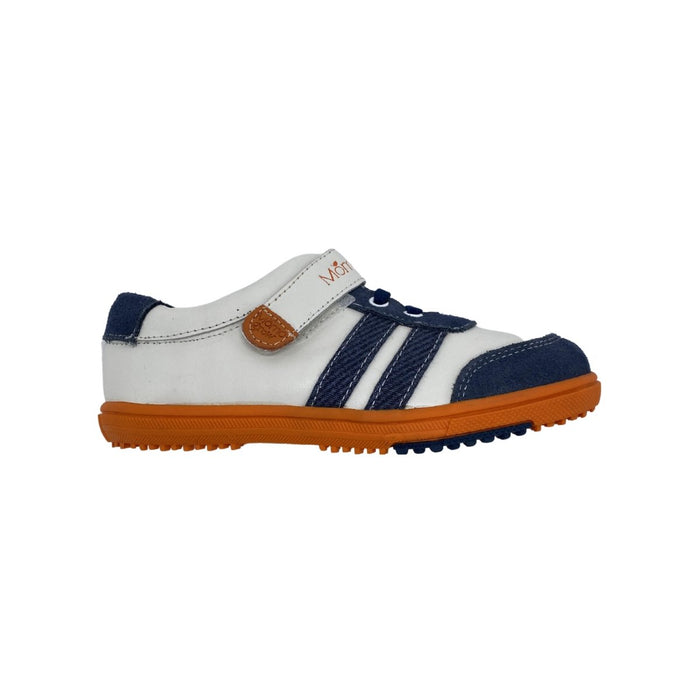 Momo Grow Boys Spencer Sneaker
Brand: Momo Grow
Type: Boys Spencer Sneaker
SKU: 300132
UPC: 840935171020
List Quantity: 1
About: 
Rubber soles with deep tread pattern increases slip-resistance.
Flexibility of the sole enables a better natural shift of weight from the back to front of the shoe when walking.
Premium cowskin leather upper.
Leather lining and insole keep feet comfy and dry.
Velcro closure with stretch laces ensure a secure, comfy fit.
Imported from USA.
Give your child the sneakers they want to wear. Momo Grow Leather Sneakers are perfect for those playground days. Easy on, easy off design with stretch laces & single velcro strap and stretch laces, no more tying bows! Fun contrasting color design allows you to pair the sneakers with almost any outfit. Momo Grow is designed and developed by baby shoe manufacturer Momo Baby.