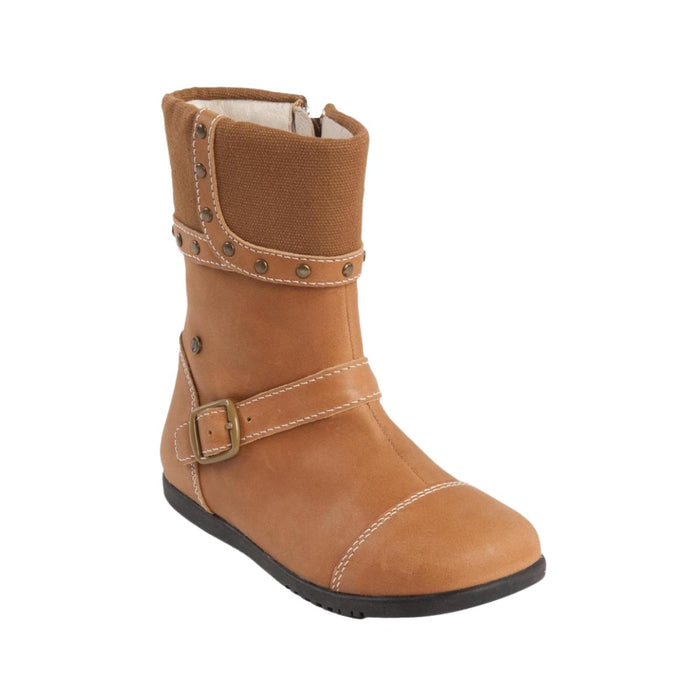 Momo Grow Girls Bailey Brown Leather Boots
Brand: Momo Grow
Type: Girls Bailey Brown Leather Boots
SKU: 300212
UPC: 4B9-33T006-BRN-YS8
List Quantity: 1
About: The Momo Grow "Bailey" style boots are perfect to pair with almost any outfit! These ankle-height leather boots have a fold over canvas cuff with stud detailing, and a cute adjustable buckle around the front. The zippered side entry makes them easy to get on and off, while our unique Momo tread helps to keep good balance on slippery, icy surfaces.0.5'' heel. 6'' shaft. 10'' circumference. Upper: 100% leather. Sole: rubber. leather.