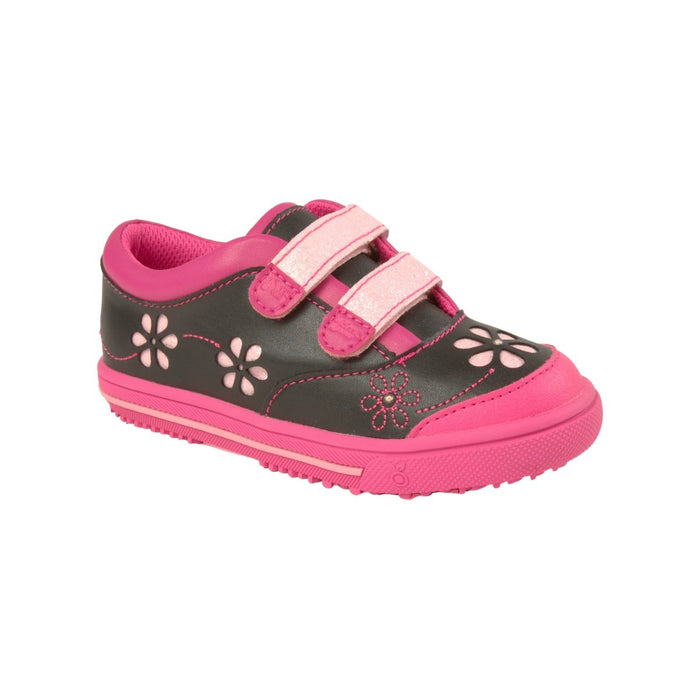 Momo Grow Girls Sophia Light-Up Black Sneaker
Brand: Momo Grow
Type: Girls Sophia Light-Up Black Sneaker
SKU: 300140
UPC: 4B4-36LU01-BLK
List Quantity: 3
About: 
On/Off button for light-up features
Cushioned leather insole that eliminates odor
Rubber soles with deep tread pattern increases slip-resistance
PU leather upper/leather insole
Adjustable velcro straps make it simple to get on and off
Designed by Momo Baby USA; Imported
The perfect sneaker for girly girl. She'll have endless amounts of fun and stay comfortable in the Sophia. The rubber sole will keep up with her every swirl and twirl. Little feet become happy with our cushioned leather insole for comfort. Includes toe cap to protect those toes at play.