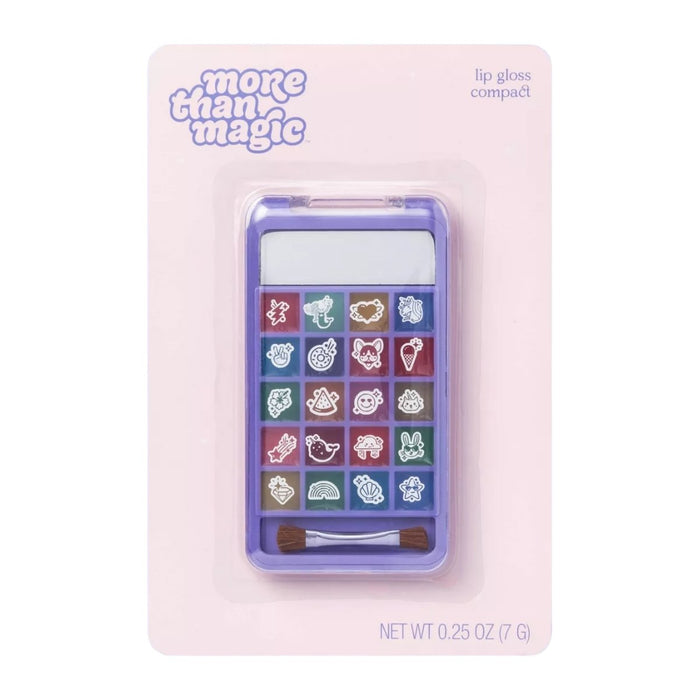 More Than Magic Lip Gloss Compact 0.25 oz.
Brand: More Than Magic
Type: Lip Gloss Compact
SKU: 100135
UPC: 829576089086
List Quantity: 2
About: With the Lip Gloss Compact from More Than Magic™, your gal will have the perfect gloss for every occasion. This lip gloss compact includes 20 different lip glosses in a variety of colors and flavors, and it comes with a double-ended applicator brush so she can put it on without using her fingers. The clear, hinged top lets her see all of her options while protecting the gloss from dirt and debris, while a tiny mirror at the top lets her apply the gloss precisely each and every time.