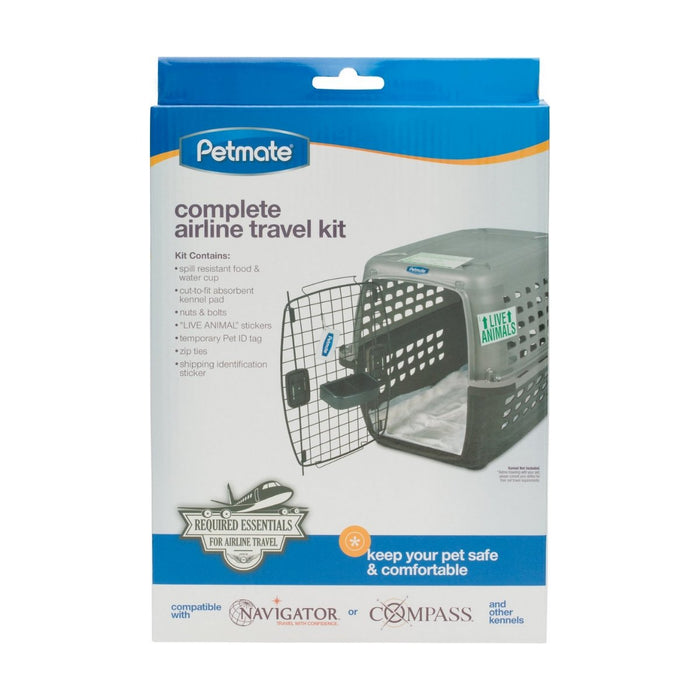 Petmate 290300 Kennel Travel Kit for Pets
Brand: Petmate
Type: 290300 Kennel Travel Kit for Pets
SKU: 1200143
UPC: 290300
List Quantity: 3
About: The Petmate Airline Travel Kit has everything you need to ensure safe travels for your pet. Includes portable food and water cups, live animal stickers, pet ID labels and an absorbent, disposable kennel floor liner. Food cups hook onto wire kennel doors while the floor liner can be cut down to fit any size kennel. Fill in your pet's information on the ID label and affix to your pet's kennel when travelling for easy identification.