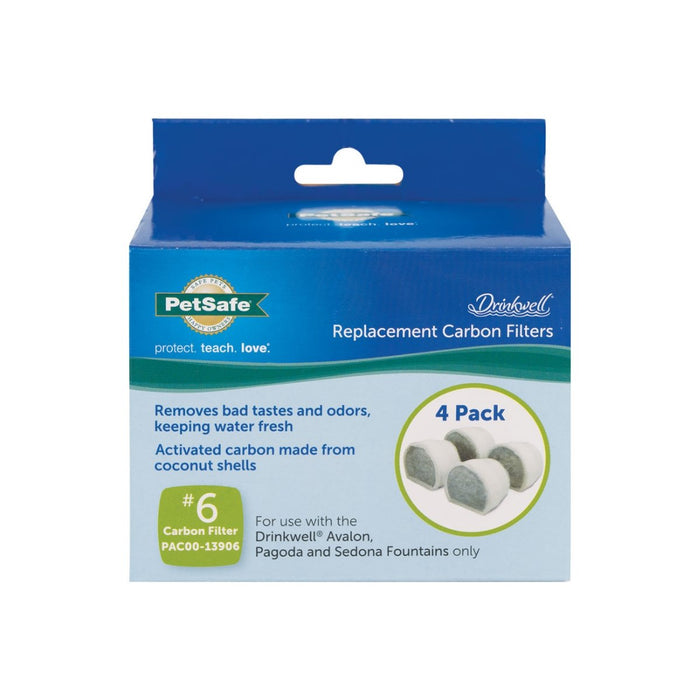 PetSafe Drinkwell Replacement Carbon Filters 4-Pack
Brand: PetSafe
Type: Drinkwell Replacement Carbon Filters 4-Pack
SKU: 1200148
UPC: 452202
List Quantity: 1
About: Fresh water is just a sip away with the PetSafe® Drinkwell® Replacement Carbon Filters. Each filter has 50% more carbon than generic brands for longer-lasting filtration. The activated carbon is made from coconut shells and helps remove bad tastes and odors from the water, keeping it fresh and clean for your pet. This filter is compatible with PetSafe® Drinkwell® 1/2 Gallon, 1 Gallon, 2 Gallon, Butterfly, Avalon, Pagoda, Seascape, Sedona, Seaside and Creekside Pet Fountains. PetSafe® brand is here to help you and your pet live happy together™.