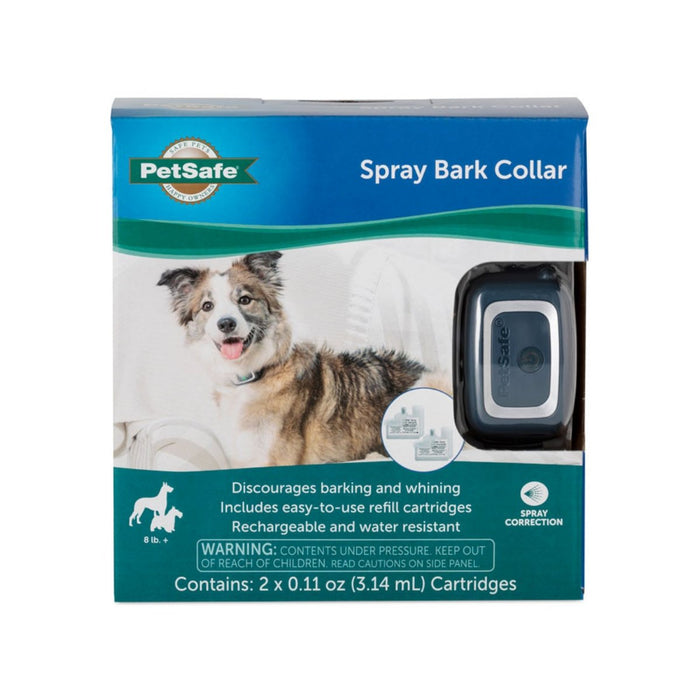 PetSafe Spray Bark Collar
Brand: PetSafe
Type: Spray Bark Collar
SKU: 1200144
UPC: 3001542
List Quantity: 2
About: A burst of spray keeps the barking at bay with the help of the PetSafe® Spray Bark Collar. The collar consistently teaches your dog not to bark using innovative bark-sensing technology and a gentle spray correction. The safe and easy-to-use collar is designed to ensure that no other dog's barking or outside noises will cause the collar to correct. The spray collar comes with 2 spray cartridges in 2 scents, unscented and citronella. Try both to see which one works best for your dog! Each replaceable, recyclable spray cartridge contains approximately 35 sprays. This lightweight collar fits pets 8 pounds and up and adjusts to fit neck sizes up to 27 inches. Within as little as two weeks, your dog will learn to associate his barking with a correction and change his behavior. PetSafe® brand is here to help you and your pet live happy together™.