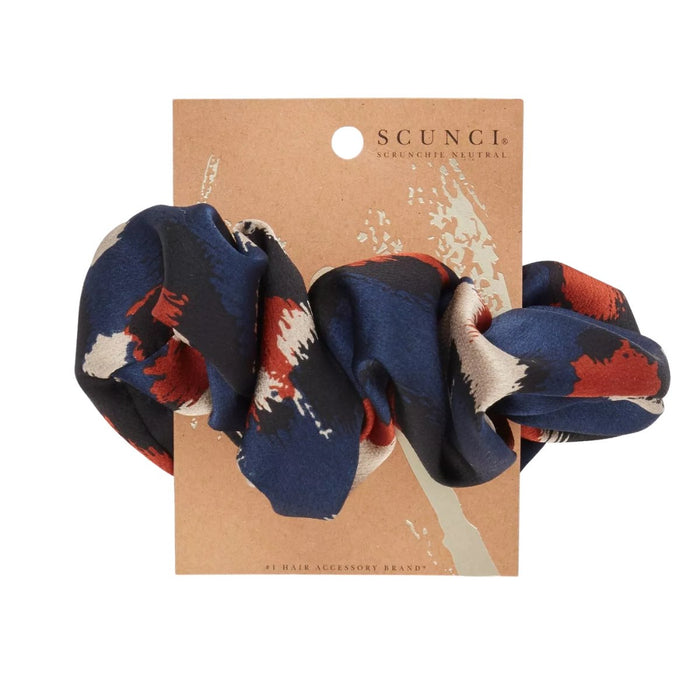 Scunci Extra Large Scrunchie Navy Print
Brand: Scunci
Type: Extra Large Scrunchie Navy Print
SKU: 300279
UPC: 043194340873
List Quantity: 2
About: Scünci has made the perfect scrunchie hair tie to bridge the fashion gap between casual style and formal dress with its sheer, satiny hairpiece. Rich navy blue fabric with copper, white, and black accents complements work outfits and dresses up casualwear for a look that's neat and ultra-stylish. The extra-large hair scrunchie is designed to provide a gentle hold for thick hair and for thin hair, so the style you create lasts all day and night. No one knows hair like scünci!
About scünci hair accessories: When it comes to keeping your look on trend, scünci has you covered with today's hottest hair accessories, including stylish headbands, super-comfy scrunchies, glitzy bobby pins, glam barrettes, and much more. From work to workouts to nights out, scünci lets you express your personal style and gets you ready for any occasion. Take control of your hair and look amazing whatever you do and wherever you go. Whether bling is your thing or casual is your calling, with scünci, ü got this.