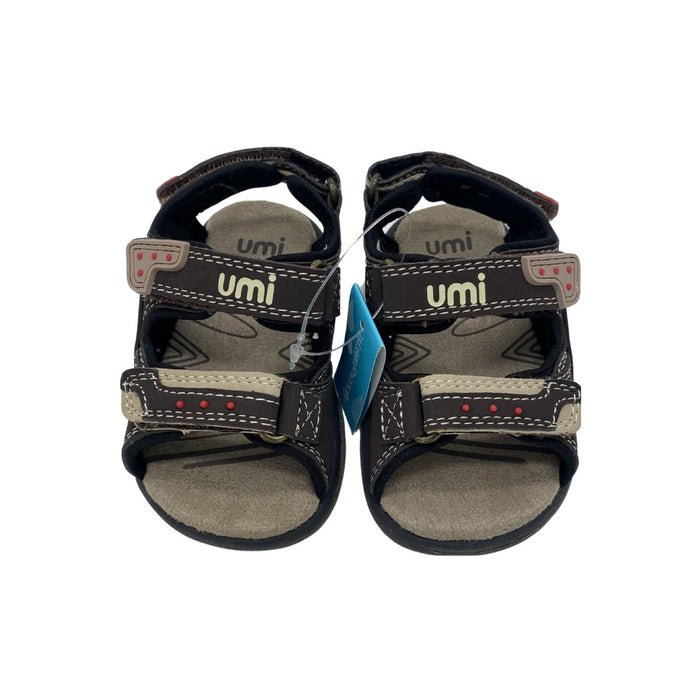 Umi Boys Payton Cocoa Leather Sandal
Brand: Umi
Type: Boys Payton Coca Leather Sandals
SKU: 300170
UPC: 700315
List Quantity: 1
About: Let your little one enjoys his playtime with the Umi Sandal. The Fisherman's sandal-inspired design creates a fashionable appeal, while the contrast stitching detailing enhances the overall look. With a cupped heel and lugged outsole, this sandal offers exceptional traction on a variety of surfaces.