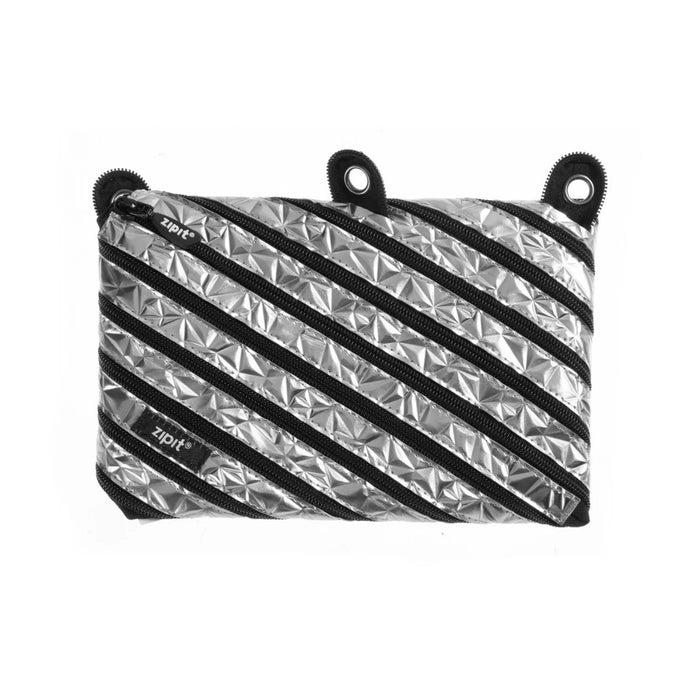 Zipit Continuous Zip Binder Pencil Case Silver/Black
Brand: Zipit
Type: Continuous Zip Binder Pencil Case Silver/Black
SKU: 900136
UPC: 812800014282
List Quantity: 1
About: 

ZIPIT's Silver Metallic Pouch with reinforced grommets is an ideal binder pouch or general utility pouch. The entire pouch has been put together using one long zipper and thanks to the clever design, there's an extra wide diagonal opening making it incredibly easy to find what you're looking for.
At 9" × 6" × 0.8" this 3 ring binder pencil case keeps all your supplies within easy reach. The machine washable material allows you to easily refresh as needed.
Use it to hold up to 50 pens and pencils, art supplies, gadgets, cables, travel essentials, first aid necessities, cosmetics and more.
This sophisticated pouch features a textured, chic metallic sheen that is guaranteed to shine in any environment, making it impossible to miss in an overstuffed bag or drawer.