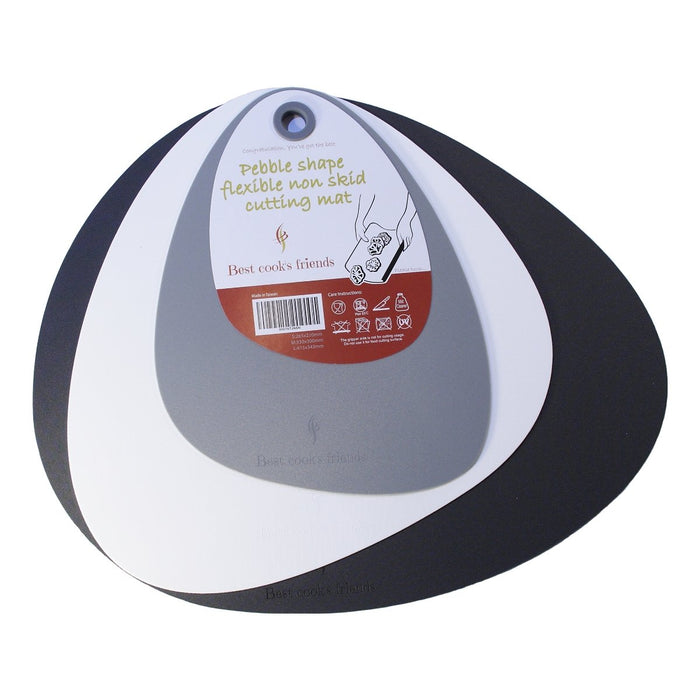 Best Cook's Friends Flexible Cutting Board 3-Piece Set
Brand: Best Cook's Friends
Type: Flexible Cutting Board, 3-Piece Set
SKU: 800102
UPC: X001NTJNSN
List Quantity: 600
About: Top quality and modern design of kitchen cutting boards, flexible, pebble shaped plastic cutting boards in three different sizes: black, white and dark gray color coding for different types of foods. Flexible cutting mats for easy funneling of your food. Thicker than other plastic cutting board sheets - but still flexible enough for comfort usage. Sizes - Small: 265x220mm, Medium:330x300mm, Large:415x343mm.