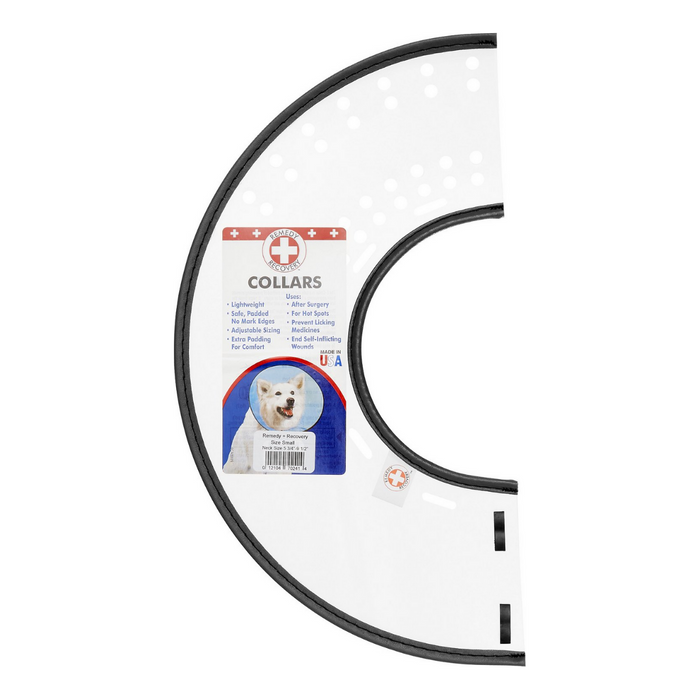 Remedy+Recovery Dog E-Collar Size Small
Brand: Remedy+Recovery
Type: Dog E-Collar Size Small
SKU: 1200155
UPC: 012104702407
List Quantity: 1
About: Help your pal heal without licking, biting or scratching with the Remedy+Recovery Dog E-Collar. It's a safe, gentle and humane way to prevent your dog from hurting a wound, delicate skin condition or stitches, as well as from licking medications that can be harmful if swallowed. Thanks to its lightweight design with extra padding on the neckline and no mark edges, it's comfy enough to wear as your pal heals. Unlike other collars that block vision, its transparent design lets your pal have a complete view of his surroundings, which prevents stress. It's ideal for surgery recovery, hot spots and other skin rashes, or healing insect bites. Plus, it's adjustable and comes in different sizes so you can find the right fit for your pup.