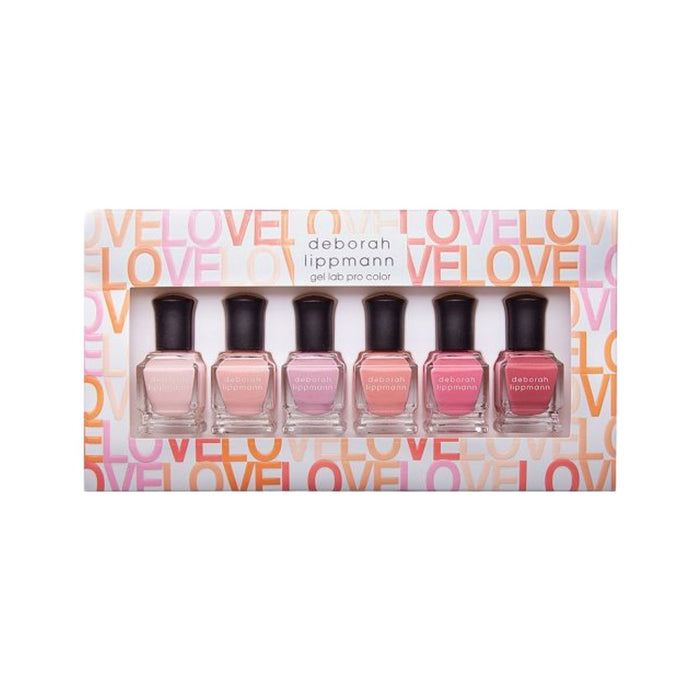 Deborah Lippman Make Me Blush Nail Polish Set 6-Pack
Brand:
Deborah Lippman
Type:
6 Piece Nail Polish Set
SKU:
 1000115
UPC:
691289115341
List Quantity:
 250
About: 
Deborah Lippmann's 'Make Me Blush' set includes six rosy shades inspired by the natural flush of your cheeks. The nail polishes are made with the brand's signature Gel Lab Pro formula to help achieve salon-level results at home.
Includes: 'I Beg Your Pardon', 'Dancing With A Stranger', 'I'm Yours', 'Warm Whispers', 'Please Me', 'Close To Me'
Crème texture for a smooth and glossy finish
Does not require UV lamps or tools
Can be removed with any polish remover
Details and Care:
Roll gently between palms before use to warm product
Apply a fine coat from the nail bed to the edge. Repeat for a super shiny finish
For a chip-free manicure, use with ['Hard Rock Top and Base Coat' id565485]
6 x 8ml/ 0.27fl.oz.