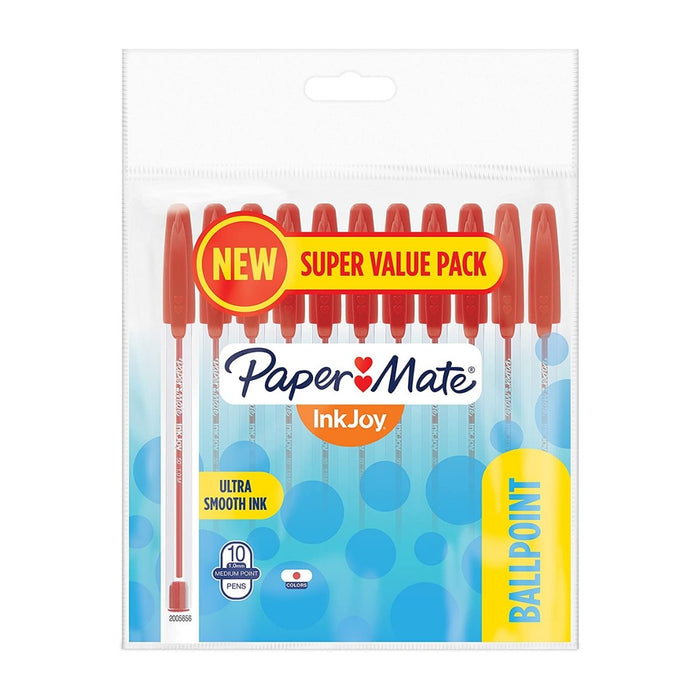 Papermate Super Value Pack Red Ballpoint Pens 10-Pack
Brand: Papermate
Type: Red Ballpoint Pens
SKU: 900102
UPC: 071641126800
List Quantity: 768
About: Our mission was simple: to brighten up your writing with Paper Mate Ink Joy 50ST Ballpoint Pens. Developed with reliably fluid ink that starts fast and writes smoothly, writing is never a drag. These smooth-writing pens also feature vivid ink in three exciting colors so all your writing suddenly becomes more fun. Meanwhile, the stick pens have a 1.0mm medium point tip that makes your messages easy for the world to see. Liven things up and spread joy with Paper Mate Ink Joy Ballpoint Pens.