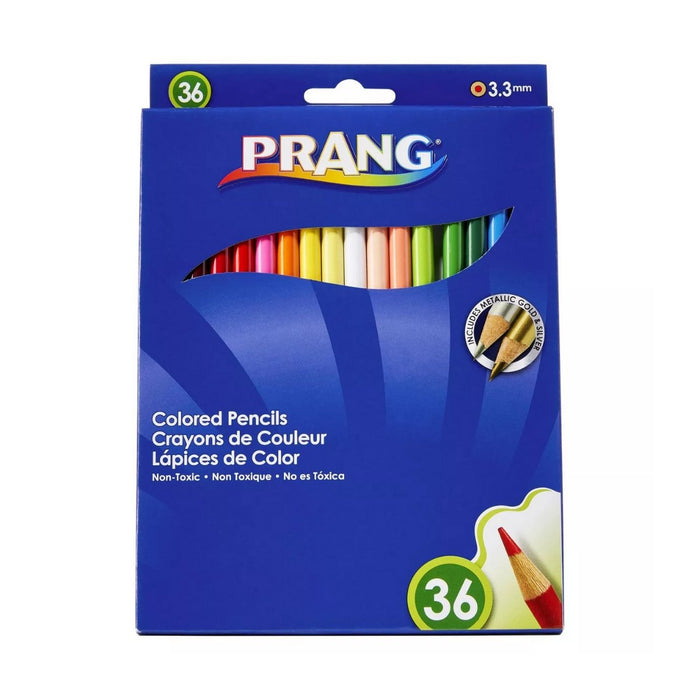 Prang Colored Pencils 36-Pack
Brand: Prang
Type: Colored Pencils
SKU: 900130
UPC: 072067223609
List Quantity: 4
About: Since 1882 Prang Art & Craft solutions maintained an uncompromised quality to ignite the passion of our valued creative customers. With a delicate, rich 3.3mm core guarded by real wood you will experience an unmatched smoothness in the laydown. While the intense pigments will bring your ideas and dreams to life in vivid colors easier to mix so you can create unique shades that reflect your ambitions! They are conveniently pre-sharpened, so they are ready to use right out of the box. AP certified non-toxic.