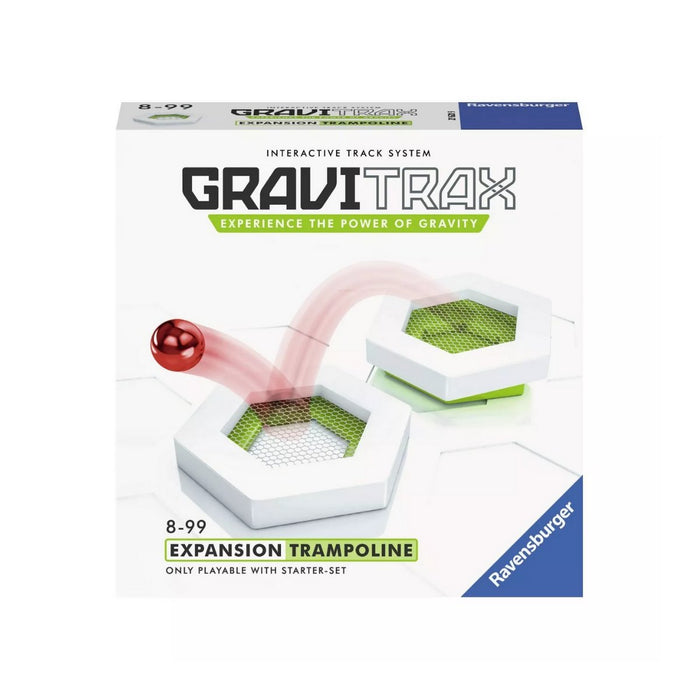 Ravensburger Gravitrax Expansion Trampoline
Brand: Ravensburger
Type: Gravitrax Expansion Trampoline
SKU: 1100121
UPC: 4005556276219
List Quantity: 1
About: Change up the marble run experience from racing to bouncing with the Trampoline. with specially angled height tiles and springy trampoline tiles, the marble can now bounce its way to tracks waiting on the other side. Including 2 trampoline tiles and 2 angled height tiles, this accessory must be combined with the GraviTrax. Starter Set. GraviTrax is a modular, electronic-free interactive track system where you can design and build your own marble runs. This STEM toy for boys and girls 8 and up, encourages experimenting with gravity, magnetism, and kinetics to propel your marble to the finish.